Who we are
We are a medium-sized firm comprising 5 partners and a total staff of 16. All of our lawyers are proficient in English.
Whilst we provide our business clients with all the benefits of a full service law firm, we pride ourselves in our especially strong track record in the fields of M&A and Private Equity transactions, Employment Law and Dispute Resolution.
Although we serve clients from many sectors of industry, our lawyers have an especially deep understanding and extensive expertise on which to draw in our key sector focuses of Pharmaceuticals, TMT (Telecommunications, Media, Technology), Energy and Gaming/Betting.
Our clients include foreign corporations, the Hungarian businesses of multinational companies and medium to large Hungarian businesses. We are typically instructed in complex transactions and legal disputes, cases of a cross-border nature, those demanding high quality English language documentation and/or involving clients who require an international level of service.
Client service
We are committed to providing services at high international standards.
We always strive to provide responsive, timely, relevant legal advice.
We combine detailed legal analysis with practical legal advice and solutions.
Our lawyers are dedicated to finding optimum solutions, and to working and fighting for the interests of our clients.
Our lawyers work in partner-led teams tailored to the particular assignment and the respective client's needs, thereby ensuring:

all advice is partner-led
all the necessary specialist knowledge is provided
all the work is handled at an appropriate level of seniority ensuring both efficiency and cost effectiveness.
International dimensions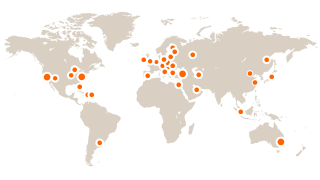 We serve clients from all over the world.
click here for more information
News & publications
There have been many important changes made to the Civil Code, affecting issues such as the liability of executive officers, the ability to agree on a call option as security, and others. Please find a summary of the changes in our recent newsletter.
Our law firm is currently hiring associates (ügyvédjelölt) and financial administrator. Full text of our advertisement can be reached here (associate) and here (financial administrator). Potential applicants should send their cv-s to the following e-mail address: vucheticha@fdlaw.hu.
Our firm and partners have once again been recognised by Chambers Europe among the leading law firms in the categories of Corporate/M&A, Dispute Resolution and Employment. Please see: http://www.chambersandpartners.com for more information.
Gábor Damjano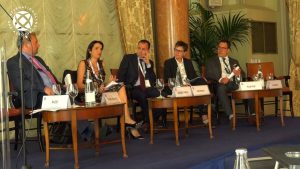 vic has recently participated in the successful panel "Incentivising talent" at the International Bar Association's 2nd IBA Global Entrepreneurship Conference in Barcelona.
Our law firm contributed to the Hungarian section of "Upstream Security in Europe", edited by P + P Pöllath + Partners. By clicking here you will find a concise overview of the issues arising in connection with granting and taking of Upstream Security in 29 European countries.
The recently published 2016 edition of Legal 500 has again listed our firm among the most prestigious firms in Hungary, ranking us in all of our practice areas. Our Tier 1 status for Commercial, Corporate and M&A has been reinforced, the directory commenting that "'Top-notch' firm Forgó, Damjanovic & Partners Law Firm has a strong international focus, and receives a flow of referrals from global law firms. Zoltán Forgó's team is commended for its 'commercial' approach and 'high-quality service'…". See more at: http://www.legal500.com/firms/15453/15462
We are proud to have volunteered in the STOP THE TRAFFIK international initiative against human trafficking in the supply chain (http://www.stopthetraffik.org) and published in the Financial times